Flexia offers a very flexible footer for your site. You can customize your Footer from Customize > Footer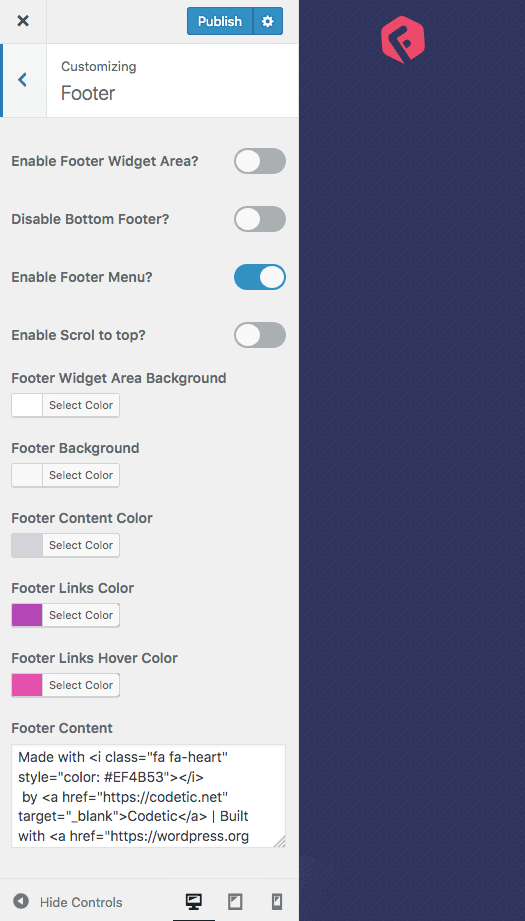 You can enable/disable bottom footer (that contains the copyright information or any text/HTML your provide). You can enable Footer widgets and set the widgets from Appearance > Widgets > Footer Widgets.
Note that Footer Content supports HTML, so you can place anything there. Flexia is a white label theme and it won't force you to keep the credit link but it would be nice if you do so. 🙂
You will see lots other options to configure here such as "Scroll to Top", "Footer Menu" and so on. Flexia gives you the control to configure them completely.