Flexia Pro includes advanced Portfolio feature so you can set up a stunning Portfolio page.
Setting up Portfolio Page #
Create a new page assign the Page Template "Flexia Portfolio"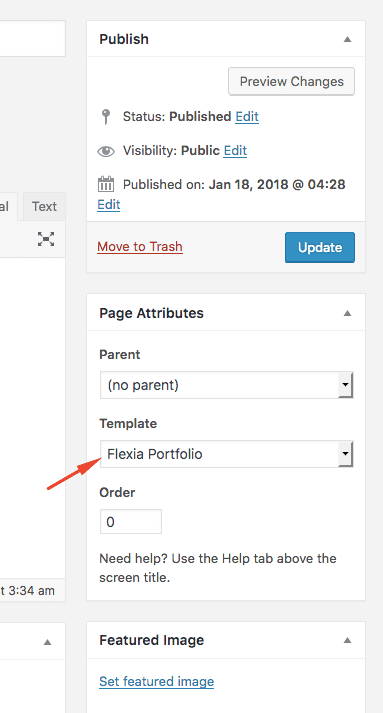 Publish the page and you will see "Flexia Portfolio Settings" under the editor where you can configure the portfolio page layout: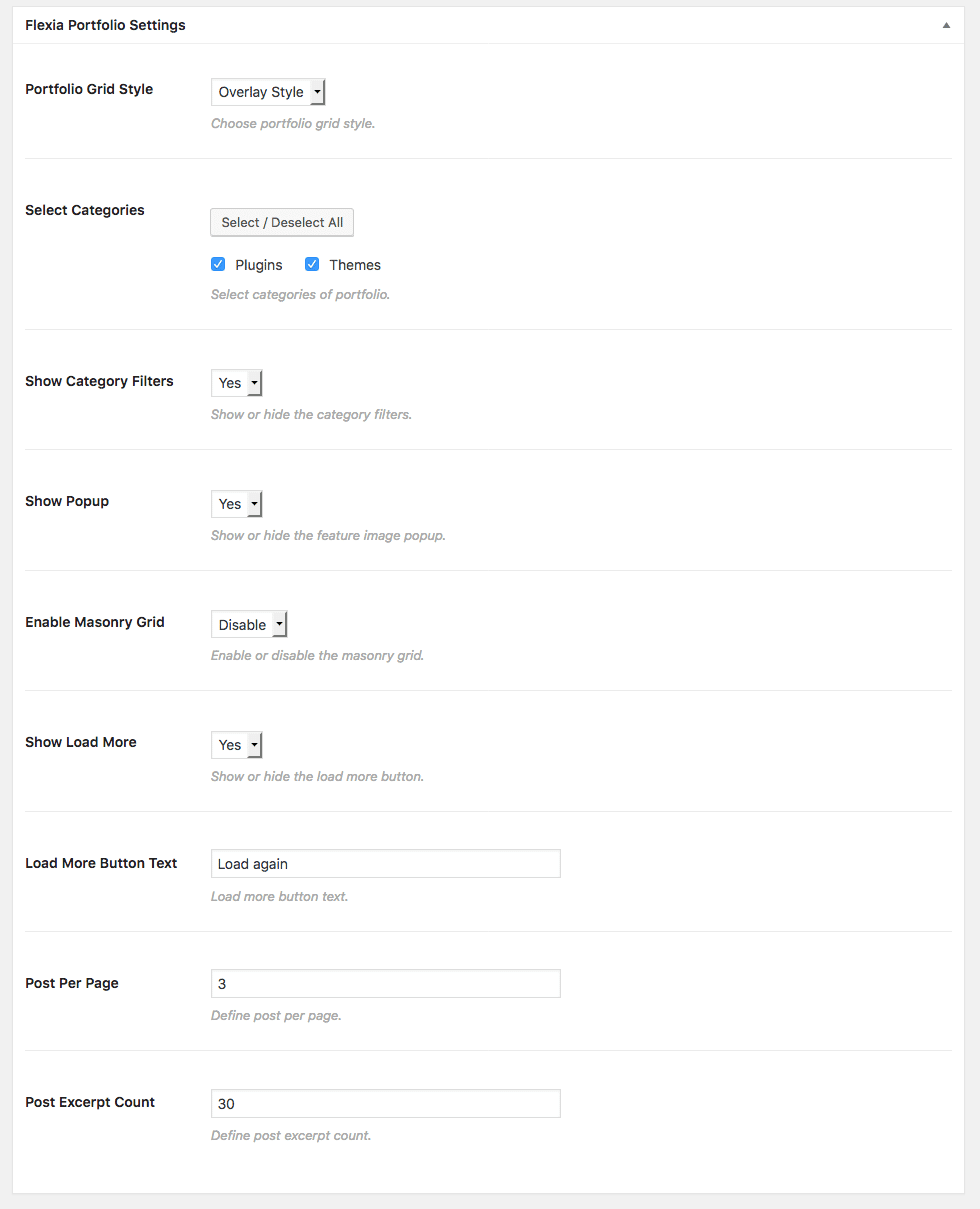 This page will show all your Portfolio. You can select the categories to show specific portfolios and enable category filter, popup, masonry etc.
Creating Portfolio #
Portfolios are custom post types and you can create them from WordPress Dashboard > Portfolio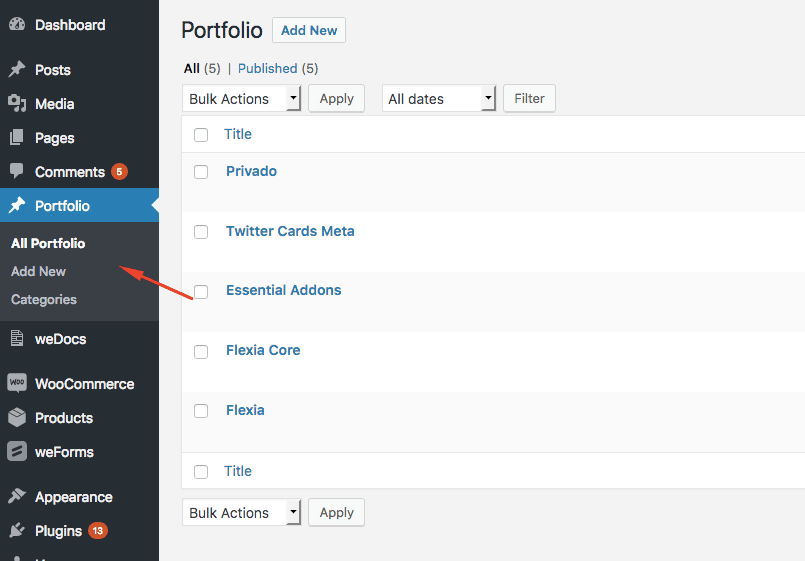 Customizing Portfolio Page Style #
To customize the styles, go to Customize > Portfolio and you will see all the options to change styles.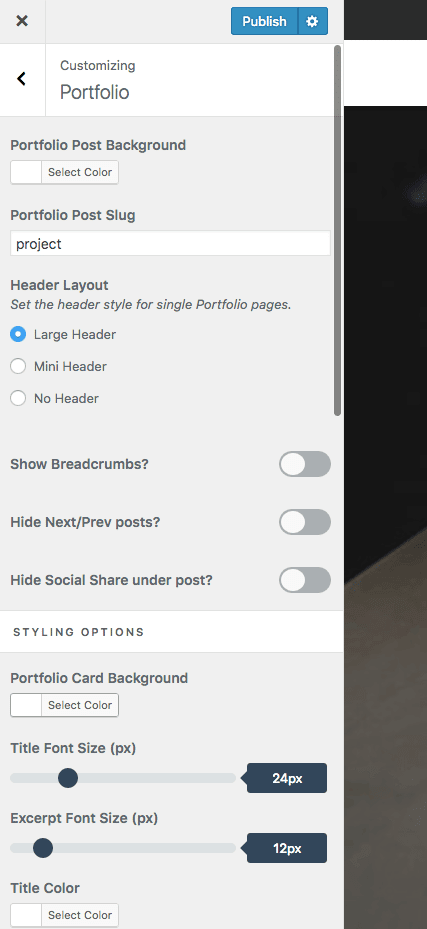 You can change the single portfolio slug, show/hide breadcrumbs and navigation and take control over all the styling.