Go to Flexia > Modules from your WordPress Dashboard and activate "Preloader"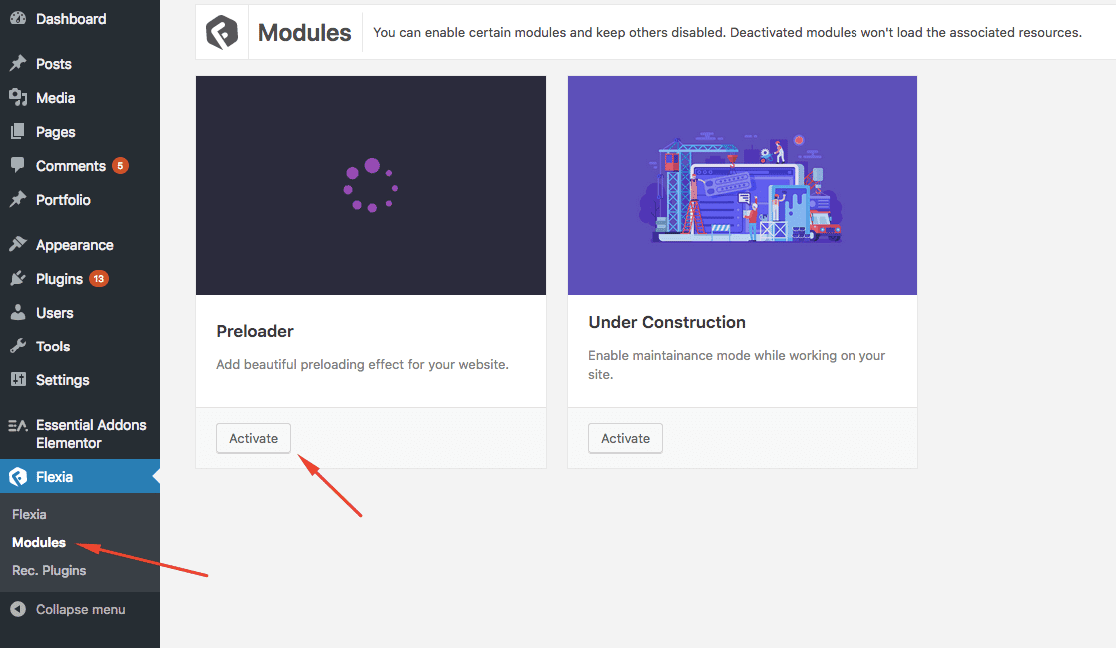 You will see the preloader on your site if you load any page.
Customizing Preloader #
You can customize the prealoder style from Customize > Preloader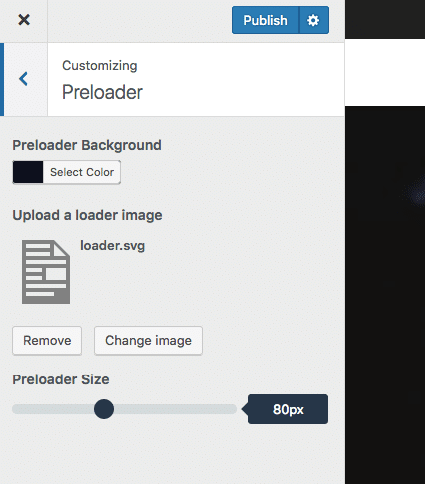 It's really easy to customize the prealoder. You can set the background color and use your own preloader image (SVG or GIF).
There are lots of websites from where you can get or create your own loading image for free. You can check the below websites to get your customized loading image :
https://loading.io/
https://icons8.com/preloaders/