Flexia Pro is a fully featured premium version of Flexia theme to offer you more customizations and management options for your WordPress website. With this stunning WordPress theme, you can create a complete website of any category.
How To Install And Activate Flexia Pro? #
If you want to install Flexia Pro on your WordPress website, then follow this step by step guideline.
Note: Flexia Pro is the premium version of Flexia WordPress theme. So before installing Flexia Pro, make sure you have installed & activated Flexia theme.
Step 1: Purchase Flexia Pro From Website #
Flexia Pro is a plugin that adds extra features to the Flexia theme. So you need to install Flexia Pro as a plugin. To purchase it, navigate to Flexia website. From there, choose your favorite pricing plan and purchase it. Then download the Flexia Pro zip file from there.
Step 2: Install & Activate Flexia Pro In Your WordPress #
Now go to your WordPress dashboard and head to 'Plugin' section. From there, click on the 'Add New' button. It will take you directly to WordPress repository. From there click on the 'Upload' button. Upload the Flexia Pro zip file, then install and activate the plugin.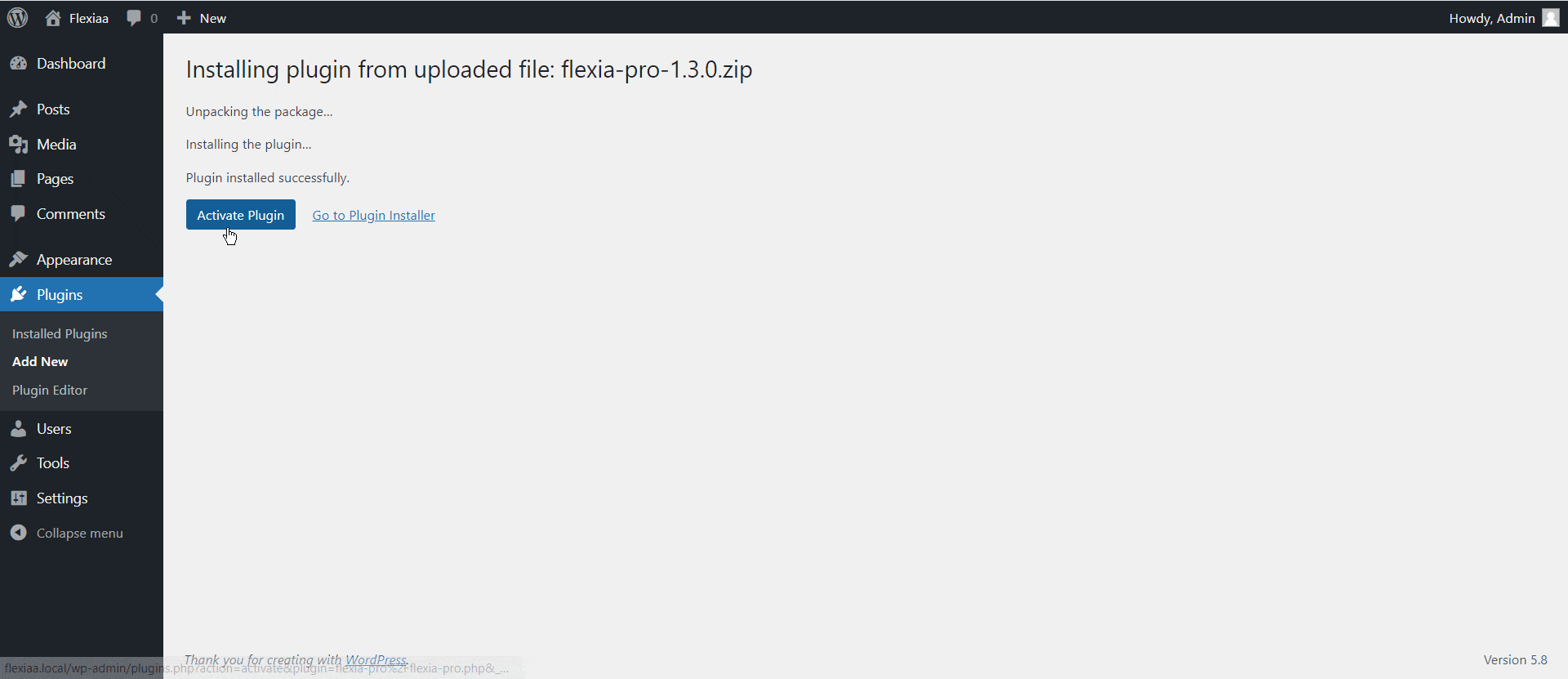 This is how easily you can install & activate Flexia Pro on your WordPress website.
Get stuck? Feel free to contact our dedicated support team.